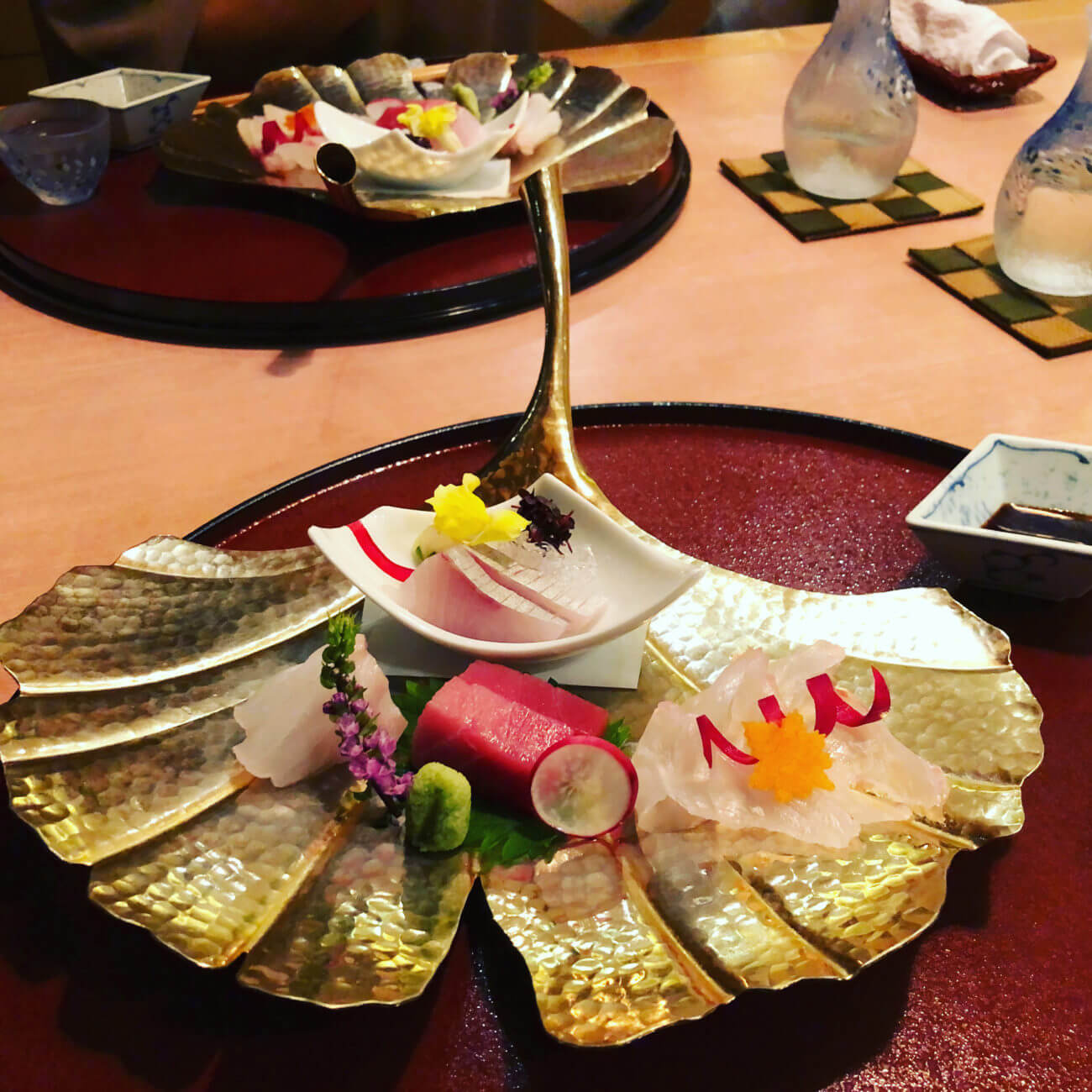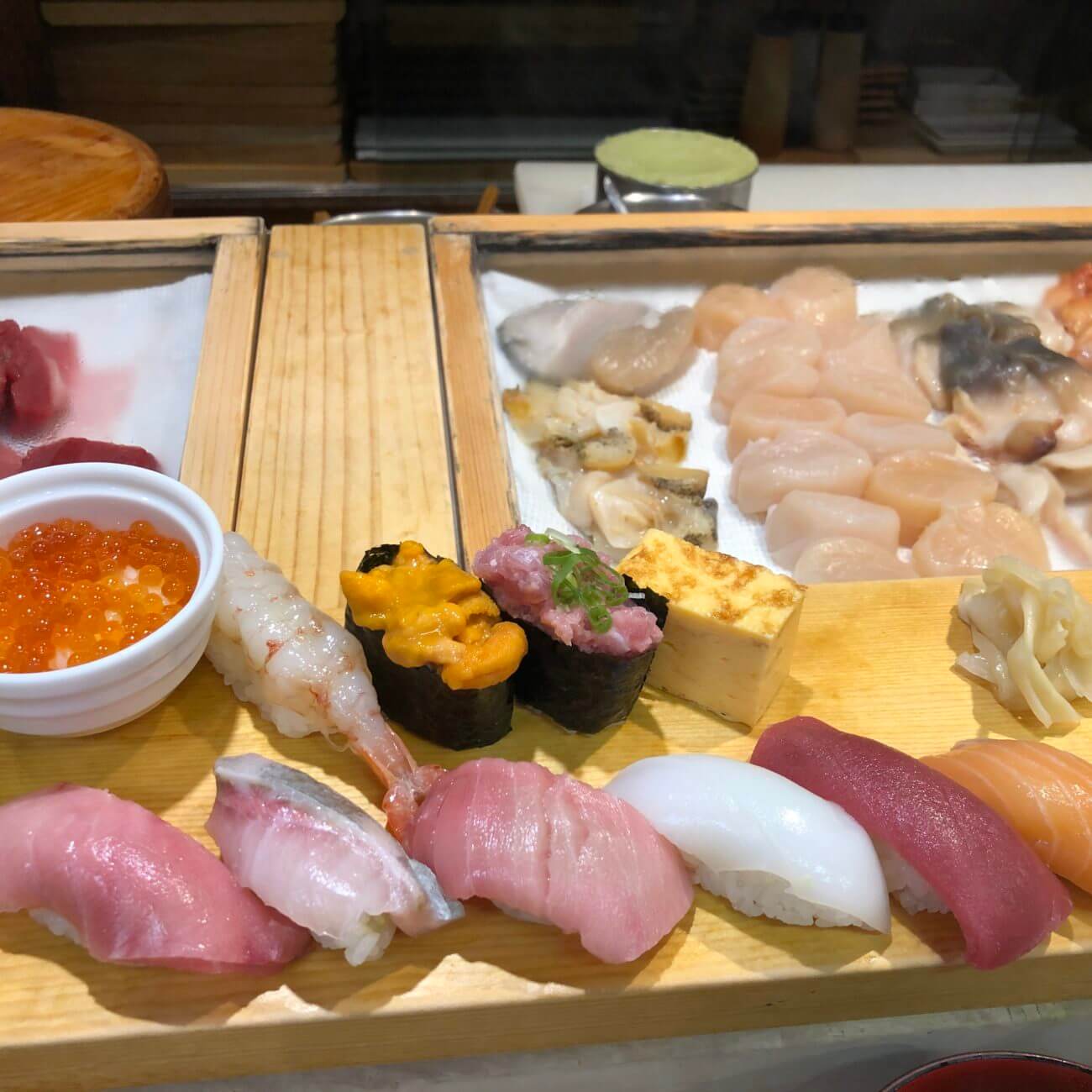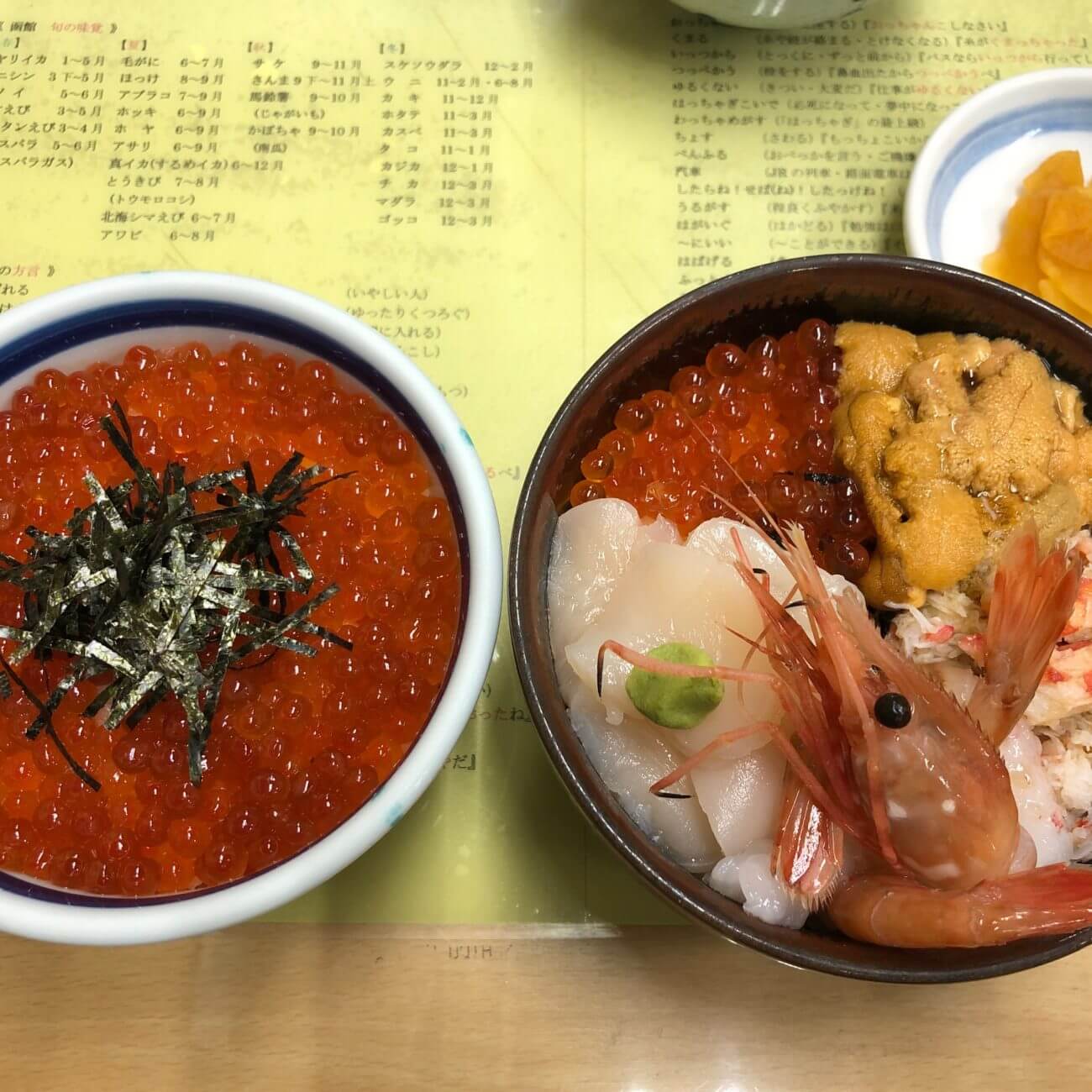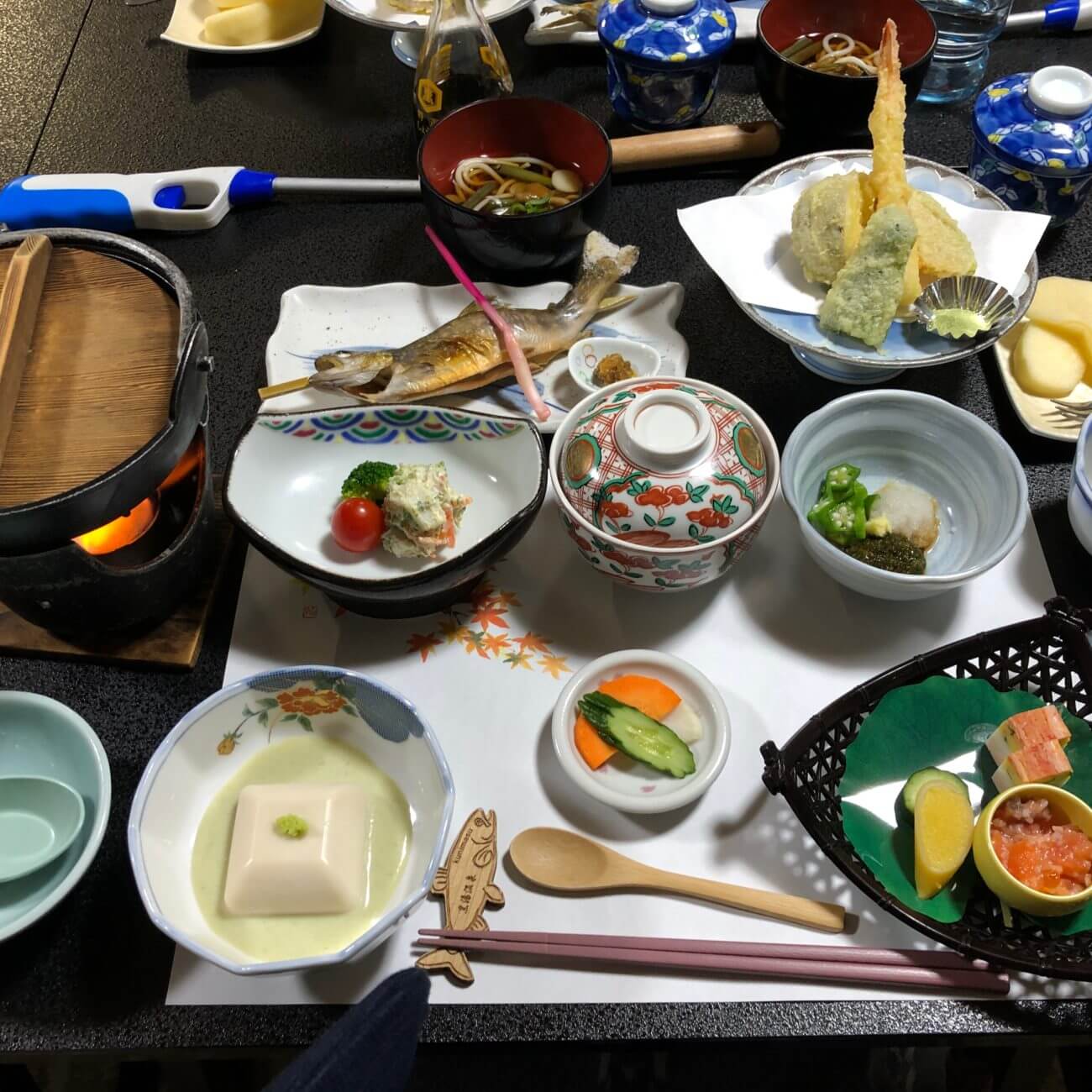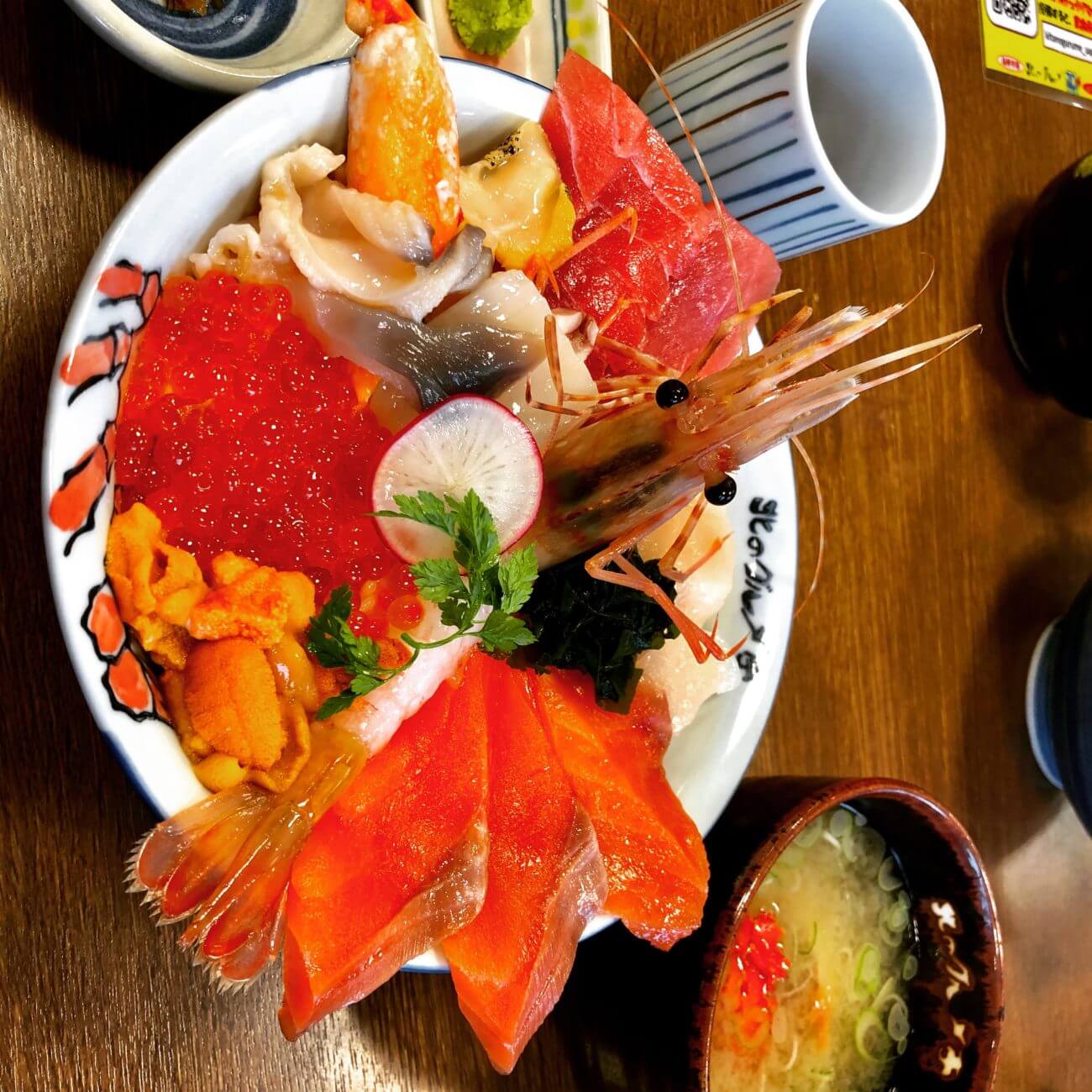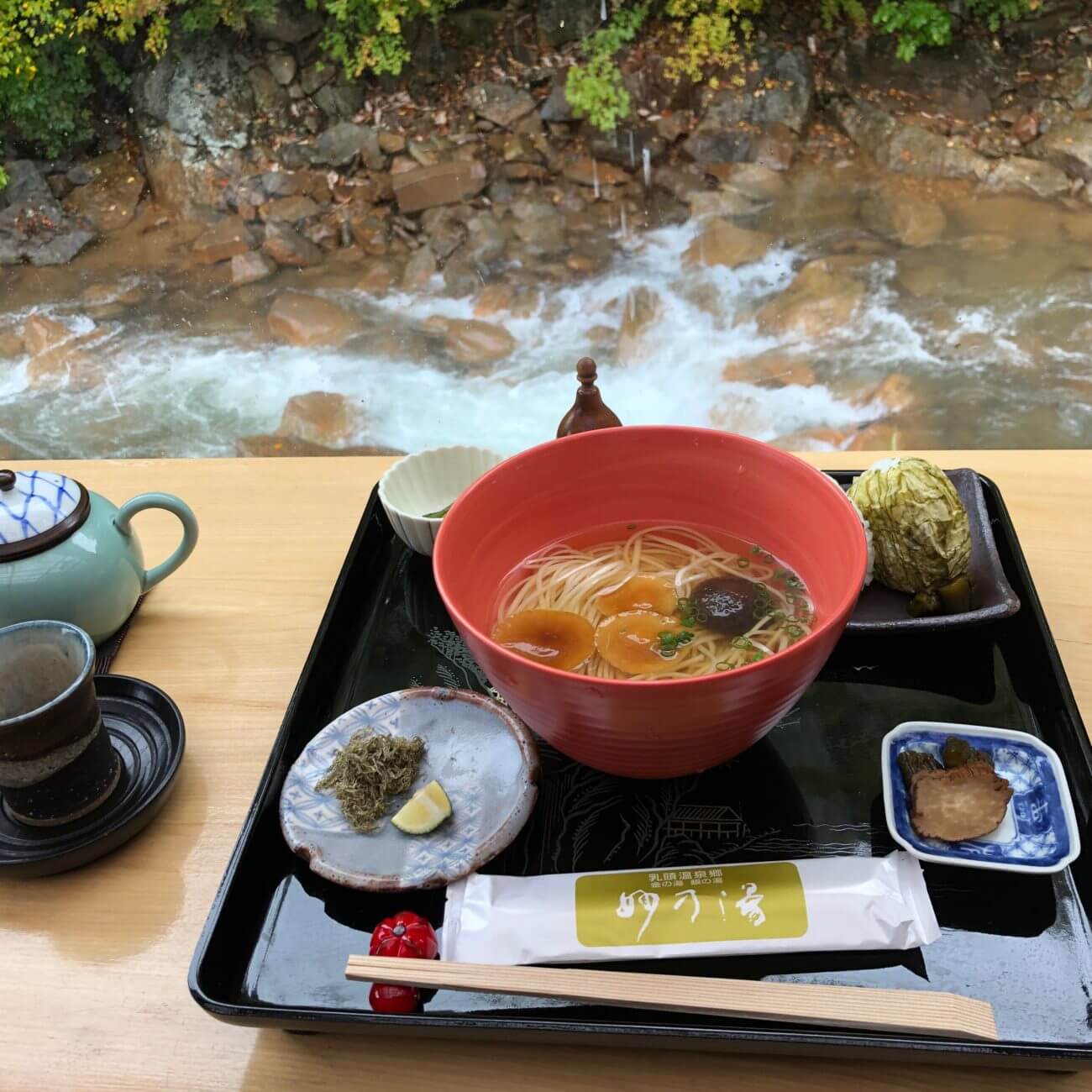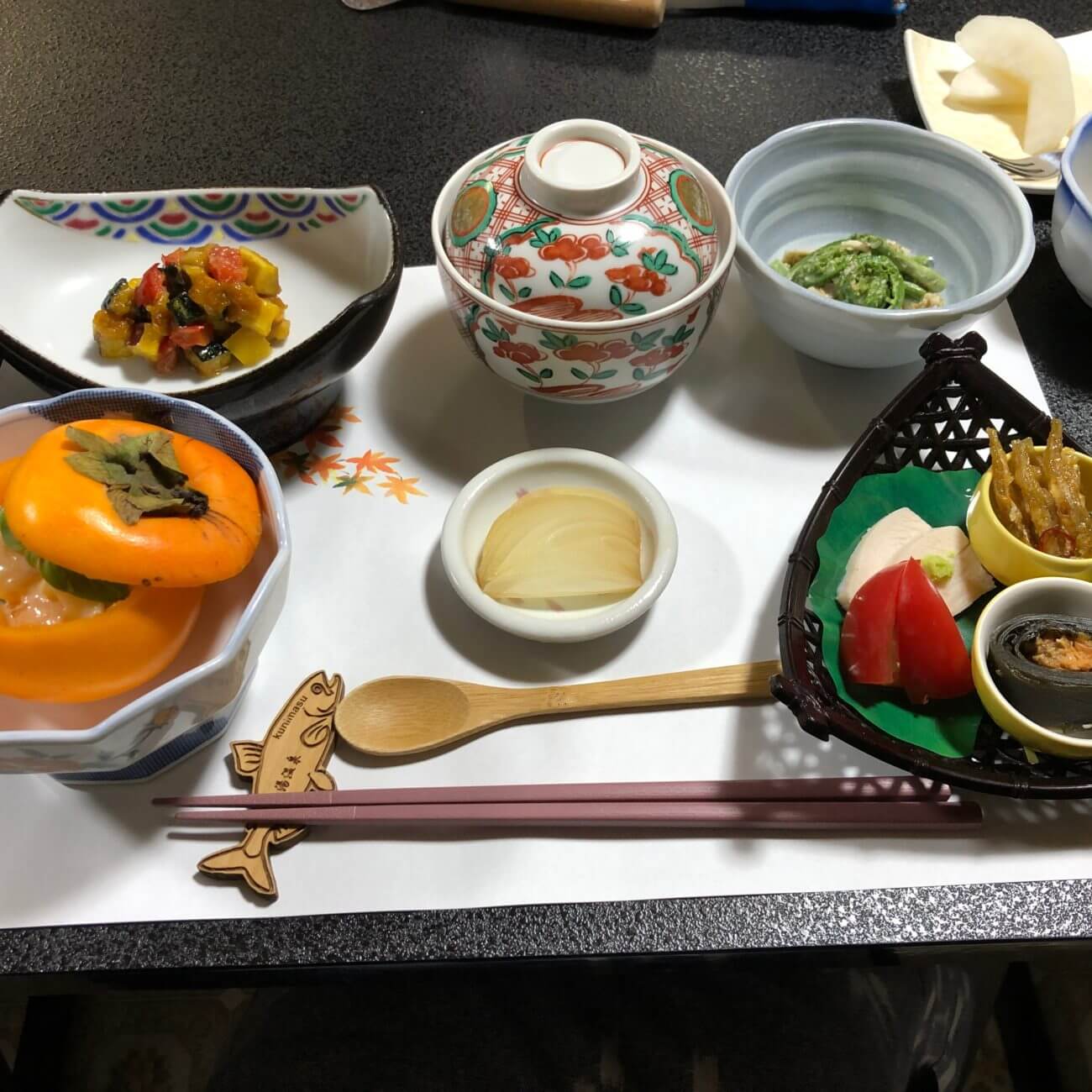 Where and What to Eat in Tokyo
Introduction to Japanese Food Culture
Breakfast: Most hotels in the city serve a buffet breakfast where you will find Western and Asian specialties. In the Ryokans you will be served a Japanese breakfast (you can request a European breakfast). The traditional breakfast includes fish, rice, miso soup, eggs, vegetables. I recommend trying it, but if you don't feel like it in the morning, ask for a Western breakfast at the reception.
NOTE: you will often find a special dish in the buffets. It is fermented soy that is served in small kits containing some accompanying sauces. Known as NATTO, it seems to be a protein and vitamin source at the base of the Japanese diet. The taste is strange and it is a bit complex to consume it, since the consistency is rather sticky. The NATTO must be seasoned with the appropriate sauces, mixed and poured over the rice in your bowl.
Lunch and dinner are consumed particularly early in Japan. From 11.30 lunch and dinner from 18. Dinner reservations are always recommended. I advise you to ask your Hotel to make the reservation for you, especially when you are in the big cities.
Where
You will find a huge truth of options. Think that Tokyo is the city in the world with the largest gastronomic offer. In the area of ​​Shinjiku and near the busiest stations you will find a large quantity of Izakaya. This is the Japanese version of typical Pubs. You will be served a series of tapas accompanied by excellent beer or sake. The atmosphere is typically Japanese and many izakaya are family-run. As far as food is concerned, it is always a bit risky since the menus are mostly only in Japanese. It is however an experience to try if you have the opportunity.
List of what to order in an Izakaya:
Edamame: green beans
Yakitori: grilled skewers (you will also find small bars specializing only in Yakitori)
Karaage: fried chicken
Sashimi-sushi marioawase: selection of sushi or sashimi
Yak zakana: grilled fish
Shopping centers:  in all shopping centers you will find the Deli department (see Depachica) in the basement. Where you can take Take Away and consume your purchases in the designated refreshment areas, in a park or in your hotel room. Always in the shopping centers you will find the restaurant area on the top floor with a wide choice ranging from Sushi to Ramen.
List of Shopping Centers: Isetan, Daimaru, Ginza Six, Kitte, Mitsukoshi Ginza, Tokyo Station underground.
Convenience Stores: the cheapest way to buy food. These are small supermarkets that you will find all over Japan and that sell basic necessities. You will find food ready and very cheap. Buy Bento Box, Onigiri, sandwiches and drinks. You can also ask to have your dishes warmed up. That of the mini marts is a wonderful world. I'm a life saver in mountain cases.
Here are some important notes:
All mini marts have toilets.
List of the most popular mini marts: Seven Eleven (the most famous and provided), Lawson, Family Mart.
Each Seven Eleven has an ATM. Only in this chain can you withdraw cash in the appropriate ATM
When buying drinks try absolutely the range of Japanese teas sold in plastic bottles.
You can also find Western products, fruit, yogurt and milk.
Very interesting detail. Generally, beside the boxes you can find other drinks in cans or bottles that are sold heated. Exactly, instead of being in a refrigerator I'm in an oven. Try them.
What and How
Kaiseki: almost all the most famous ryokan serve dinner in the room or in a Kaiseki style common room. This is a very high kitchen experience, where ingredients, preparation and presentation are at the highest level to create a sophisticated culinary experience. To do this, fresh, seasonal ingredients are used.
Sushi: Tokyo is the sushi empire. I suggest some suggestions for ordering the best pieces. First of all, if the menu includes an Omakase (the chef's suggestion) go safe and order it. You will be offered the best cuts without spending capital. For example you can order it at Daiwa Sushi at the fish market or at Kyubey in Ginza.
Toro: the juiciest cut of tuna.
Uni: sea urchin. If you have a menu with Uni ask the Uni chef from Hokkaido (the finest sea urchin).
Tamago-yaki: omelette with soy
Ikura: salmon eggs
Mauguro: normal tuna
Ebi: shrimp
Dani: crab
NOTE: the real sushi is often prepared already containing the Wasabi, so if you are not a lover, let it be immediately present to the chef or waiter. If you are not expert in the use of chopsticks, the Japanese label still requires the use of hands to enjoy sushi.
Chirashi-sushi is also well known. This is sashimi lying on top of a bowl of rice. Usually it is enough to feed a person.
Ramen: A dish that has its origins in China, this popular soup is now widespread throughout the world. There are many types of pasta and broth used. The pasta is always egg-based and takes on different cuts, from thin to thicker, from smooth to curly. The broth in the classic version is meat-based, you can also find fish-based versions, enriched with Miso or soy sauce and various other ingredients. Almost all ramen restaurants also serve Gyoza (grilled Chinese dumplings) and sautéed rice with vegetables and / or meat.
Soba and Udon: The Japanese version of ramen. Soba are very delicate buckwheat noodles. Served in soup version based on soy sauce, bonito and mirin and generally seasoned with seasonal vegetables.
Normally pasta is handmade and a dish is enough to satisfy you. In some places you can also find Soba Yaki. Buckwheat gnocchi served with a sauce and vegetables. The udons are wheat spaghetti (whitish) usually thicker than soba and seasoned with the same ingredients.
Tempura: Restaurants specializing in Tempura where all that is served is a crisp cloud. Usually all the seasonal vegetables in frying (pumpkin and mushrooms in autumn, asparagus in spring) and fish. Try ordering the menu of the day and Kaarage-don (fried lying on a bowl of rice).
Tonkastu: restaurants specialized in Japanese cutlet version. They are generally very cheap chains.
Sukiyaki and Shaba Shaba: In both cases they are stews. Normally these methodologies are proposed in ryokans. You will be given a pot over the fire at your table. In the pot you will already find the broth and little by little you will have to add vegetables, tofu and thin slices of meat, usually beef. Subsequently, once ready you can fish the meat and vegetables and dip them in the sauce before tasting them.
Okonomiaky: typical specialty of Osaka and Hiroshima. It is a giant omelette cooked on a plate. You can choose the ingredients you prefer and observe the preparation of the expert chefs in show cooking mode.
Other specialties: Tako-yaki = octopus fritters; Curry = you will also find many restaurants specializing in Curry; Onsen Tamango = steamed or boiled eggs in thermal springs (Onsen).
Sweets: Every season in Japan is celebrated with typical sweets. In spring you will find sweets wrapped in cherry leaves and in autumn they will have the shape and color of the maple leaves. In most cases the desserts are used to accompany the tea ritual and are based on rice flour. The most common are the Mochi. Glutinous rice flour balls, with a soft filling made with red sweet beans. You'll find them a bit everywhere but generally the best ones are in the Deli departments of shopping centers.
Drinks: Sake, Beer (Sapporo, Ashai) and Tea are the most traditional drinks. I recommend you try the Sake especially at dinner in the Ryokan or in the most famous restaurants. There are different types (sweet or dry) and you can drink it hot or cold. If you love tea, Japan is your kingdom. At the restaurant you can order the most traditional tea o-cha, and in many restaurants you will be served hojicha after meals (smoked green tea) very light to aid digestion. I absolutely recommend you to visit a traditional Tea house (Ippodo in Kyoto). Try the Matcha Tea, Sencha and Gyokuro. Matcha is served during ceremonies. Sencha and Gyokuro are the most valuable types of green tea with varying degrees of taste.