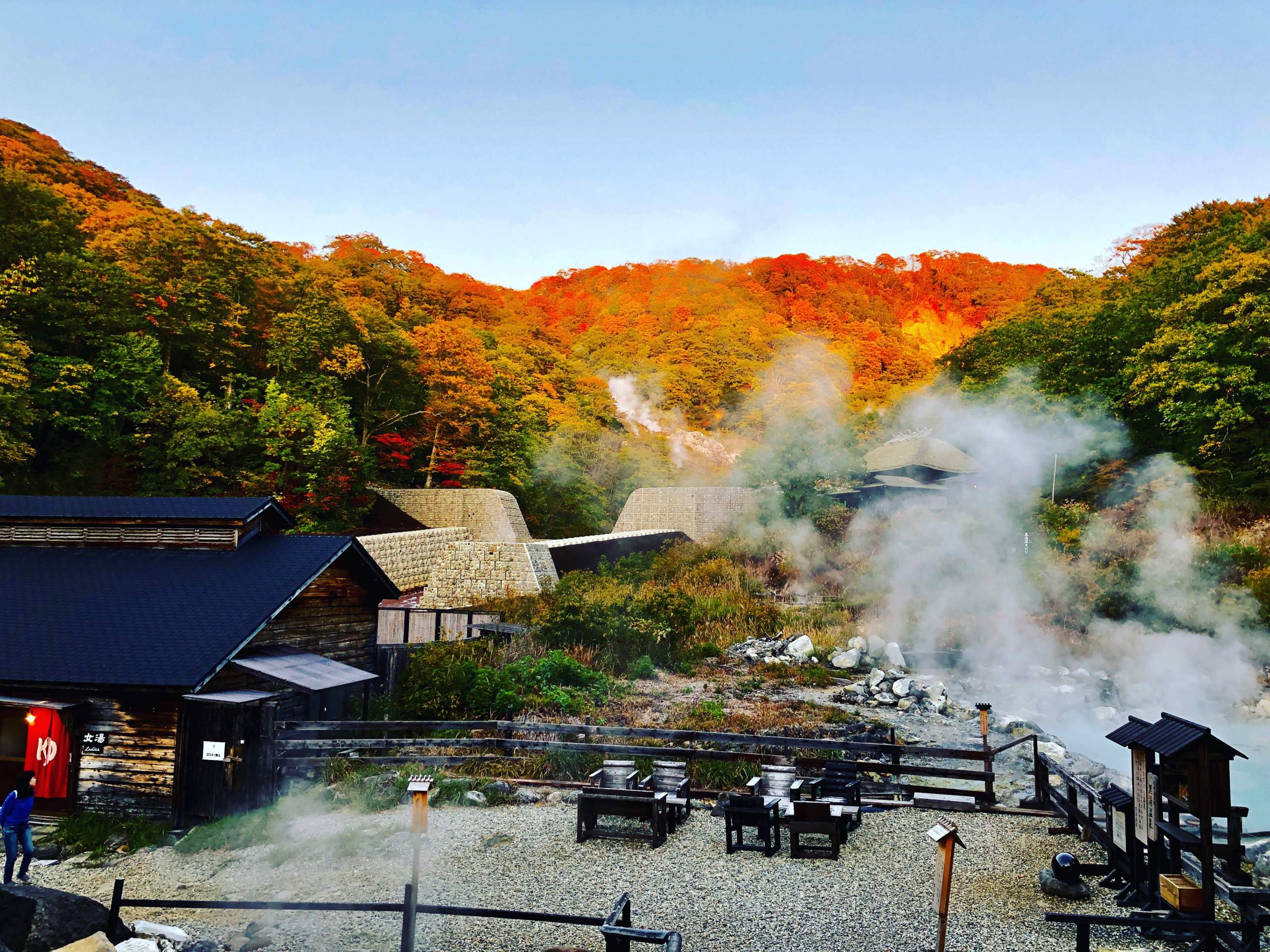 Why you should experience Onsen when traveling to Japan
In Japan Onsen is not only a hot spring but also a cultural event. It is the experience that you cannot miss and once you try it you want to have more and more. There are many types of Onsens and to satisfy every taste:
Onsen town: it is a town with many hot springs where typically people stroll around in Yukata hopping from one to the other one. You can be spoiled in one of the many Ryokans and have the best food experiences.
Onsen village: little village with local Onsen typically far from main towns. Here the hot springs are public baths and locals enjoy meeting there, chatting, washing and relaxing after a long day at work or at home.
Onsen Spa: it is a thermal centre where many kind of mineral waters are available typically under the same roof. These are usually a big complex. Normally there is a big source of bubbling water that is piped to one single location and transformed in a huge hotel complex. There are Japanese and western facilities, restaurants and shops. All that you need to stay the all day inside and try all the springs.
Ocean Onsen: natural hot spring visible and available only when the low tide is emerging right from the ocean. There are no facilities or hotels nearby. You need to bring your own towel and respect all bathing rules. It is fantastic being connected to nature in these hot springs facing the ocean.
Mountain Onsen: Hidden hot spring typically very difficult to reach with public transport. By far my favourite, it is very challenging to reach them. You need to change train 2 or 3 times to take few local buses or get picked up from your Ryokan or hike for 1 hour before to reach the hidden springs on mountains. It is so rewarding to soak your tired legs after a long journey in healing waters and enjoy a nice meal in your private room.
A real Onsen experience cannot be complete without staying in a Ryokan. The combination of Japanese hospitality, healthy food and volcanic water will revitalize your body and mind.
Since I love Onsen so much, my trips are always include many of these. From city hotels with public bath to the most secluded one. Follow my next post for a list of Best Onsen in Japan from north to south.